Our Reaching Out Events mainly focus on extending to the wider Beta Alpha Psi community. We organise events in collaboration with our sister BAP Chapters here in Victoria as well as attending the Global Meetings and Alumni events.
BAP Mid-Year Meeting 2023: Melbourne, AU
12-14 April 2023
We were very honored to have the opportunity to host the Oceania Regional Meeting with Chapters coming from across New Zealand and Australia.
Certainly, the faculty advisors, Gary C. Biddle and Derek Li both had immense contribution to make this event happen for all members & participants!
Participants and members were able to engage with workshops hosted by Gilmour & Associates (shared insights of consulting services), develop ideas with local communities like

Mums Supporting Families in Need Inc

, gain insights into professional design thinking with

MYOB

, and

Chartered Accountants Australia and New Zealand

.
The event encouraged career development, learning, & networking for the whole BAP organisation, BAP Xi Lambda Chapter looks forward to creating another space as such for all chapters in the OCEANIA region.
BAP Annual Meeting 2022: Orlando, US
28-30 August 2022
During the winter break, representatives of the Xi Lambda chapter from the University of Melbourne participated in this year's annual meeting at Orlando, Florida.
They participated in a range of events including Community Impact day which was a literacy day at the local Boys & Girls club, Project Run With It which was a case competition along with other sessions such as networking, chapter operations and a career in Finance.
The experience allowed our representatives a unique experience to travel, compete and network, as well as gain valuable insights on operations through interacting with other chapters.
BAP Mid-Year Meeting 2022: Sydney, AU
23-24 April 2022
Despite COVID restrictions internationally, we were very honoured to have attended the first in-person Mid-Year Meeting since the pandemic: 2022 BAP Oceania Regional Meeting hosted by Beta Alpha Psi – the University of Auckland and Beta Alpha Psi – the University of Sydney.
The conference consisted of an alumni panel, an insightful MYOB Professional Partner Keynote,  chapter operations discussions and Design-Thinking Workshop .
We would like to thank the BAP University of Auckland for organising such a memorable event and to BAP University of Sydney for hosting the Oceania Hub to make this happen.
BAP Alumni Panel & Networking
22 September 2021
We welcomed back our accomplished Alumni for a networking / panel event allowing each member of BAP to learn from and connect with a successful Xi Lambda alumni. We saw familiar faces in a diverse set of roles and opened the floor to our members to pick their brains about anything – ranging from post-study queries to favourite lockdown activities. A massive thank you to our amazing alumni, our executive team organising the event, and all of our members for showing up and making the most of the opportunity.
BAP USYD x UniMelb Accounting & Finance Speed Networking Event
17 September 2020
A massive thank you to all our industry reps who joined us for our speed networking event yesterday, in what was our inaugural collaboration with Beta Alpha Psi – University of Sydney!
COVID-19 has placed a multitude of limitations on our lives and networking opportunities have been hard to come by, but this event has shown that does not have to be the case. By rotating members in breakout rooms with representatives from their industries of preference, everyone got the chance to network and gain insights into what careers at these firms would look like!
Another massive thank you to our chapter president Marlayna for her tireless efforts in ensuring the room allocations, by no means a small feat with 17 firm representatives (Atlassian, Australian Taxation Office, Banks Group, Canva, Cbus Super Fund, Commonwealth Bank, Deloitte, EY, Grant Thornton Australia, IBM, KPMG Australia, L'Oréal, Macquarie Group, Oaktree, Transurban and Victorian Auditor-General's Office) and 120 participants from both chapters.
We hope everyone in attendance enjoyed the event and formed meaningful connections!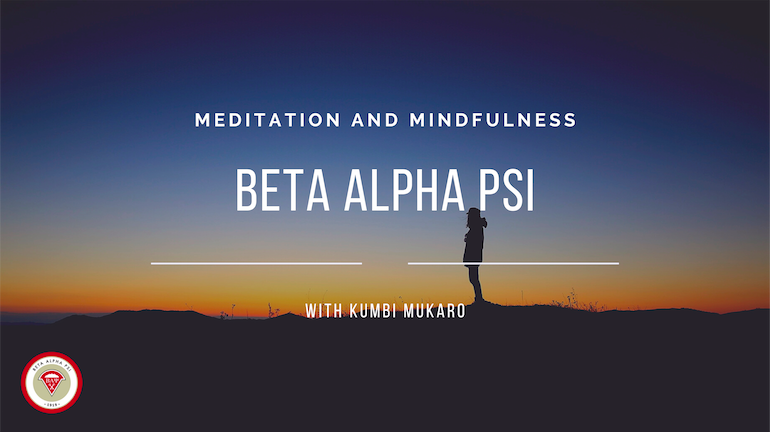 Meditation and Mindfulness Session
27 August 2020
We hosted another Mindfulness and Meditation Session with the wonderful Kumbi Mukaro, in another successful collaboration with BAP Monash. We are confident that our members found the experience valuable as they took the time to really self-reflect on themselves as they learnt tips to create their own personal self-care practice.
Thanks to Stephanie Kish, from Pitcher Partners for offering us this opportunity. A huge thanks to both the BAP Unimelb and BAP Monash committees for organising this relaxing session for our members.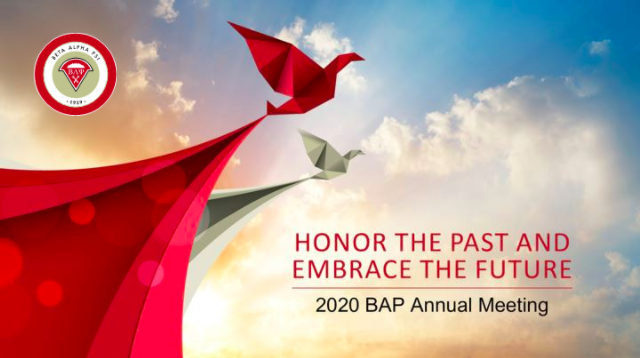 7 August 2020
This year's BAP Annual Meeting 2020 was an online conference hosted by BAP U.S. Shoutout to our dedicated members who defied the challenges of timezone difference to attend this event before sunrise!
We got the wonderful opportunity to hear from phenomenal keynote speakers; Laurie Hernandez (2016 Olympic Gold & Silver Medalist) and Ryan Hirsch, M.Ed (Surgent Professional Education) who delivered the most inspiring speeches that we are confident will spur our members forward in these times to strive for excellence.
Laurie shared her experience and as a Literacy Champion, she also advocated for the importance of supporting reading and literacy skills for those underprivileged. In addition, we learnt so much from Ryan's sharing his tips for preparing an effective elevator speech, networking in the virtual world and to not lose heart when unexpected changes occur.
During the Camp Fire Chat hosted by KPMG U.S. Foundation, we also got the chance to hear from three amazing charity foundations; The Pack Shack, Stars of HOPE and Junior Achievement U.S.A. We are keen to be participating in the Stars of HOPE initiative and encouraging our members to spread kindness in these times!
Massive congratulations to our very own David Fornito and his team for emerging as champions in Project Run-With-It Category C for their submission in developing a coordinated multi channel fundraising strategy for their client, Cultured Kids. Also, we are proud to have been chosen as winners for the EY Inclusive Leadership Award alongside our partners, BAP Monash.
Overall, we are beyond proud of all our achievements and look forward to bringing our best to the international stage again at the BAP Annual Meeting 2021!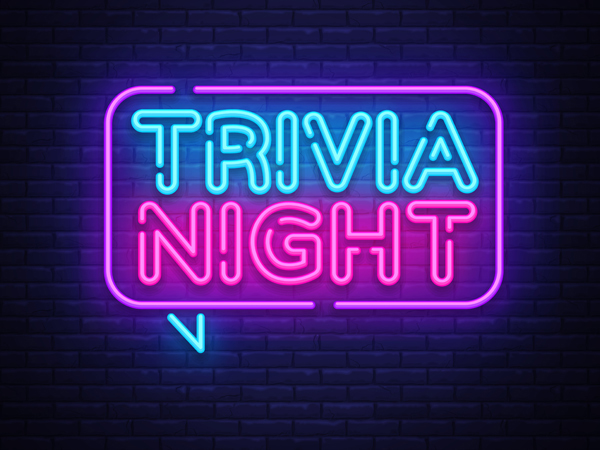 BAP Melbourne x Monash Trivia Night
14 July 2020
In the wake of the pandemic and the effects of social distancing, our Chapter once again collaborated with BAP Monash to organise this wonderful social event for our members to stay engaged with BAP and connect with friends. Teams were formed with a mix of members from both chapters to achieve that same opportunity to socially connect with students from other universities as though in a live event. Overall, we received positive feedback from the members who thoroughly enjoyed the event.
Thank you to BAP Monash Executive Team for collaborating with us. We are glad that our Chapter is able to overcome the challenges and still socially connect our members in these times!
Mindfulness and Meditation Session
11 May 2020
A massive thank you to Lisa Matthews and BAP Monash for an eye-opening and certainly calming session on mindfulness and meditation. It certainly went beyond just the physical aspect of Yoga and delved into the impacts on other systems in our body as well as our mental wellbeing. We are sure everyone who participated would have been grateful for the opportunity to take a moment to calm and center ourselves during such a turbulent time.

BAP Regional Meeting 2020
17 April 2020
Congratulations to our very own Stephanie (Xi Lambda – Secretary and Reporter) and Sarah (Xi Lambda – Treasurer) for placing second runner-up in the 'Impact' category in the Oceania Regional Meeting 2020! Outstanding work representing our chapter in regionals this year and we are beyond proud of their achievement.
Also, a huge shoutout to our other Best Practice team submissions. For 'Innovation', it was presented by our very own President, Marley, and Vice-president, Lucas! And last but not least, Nic (Xi Lambda – Marketing Director) and David (Xi Lambda – Member) on their presentation on 'Engagement'!
Huge thank you to BAP Deakin University for being such wonderful hosts for this event.
1 October 2019
The second day of the BAP Leadership Day event was jam packed with brilliant speakers and presenters as well as interactive workshops and time for our members to network and socialise with the guests and the members of BAP Monash University.
Centred around the theme of Diversity and Inclusion, the day started off with a presentation from EY representatives Derek Li, Claudia Riseborough, & Kirsten Callander about D&I at EY. The morning session concluded with an Equality and Inclusion interactive workshop where Nick McGuigan, Lisa Powell and Alessandro Ghio got the members to create "Unboxing Videos", expressing in a creative and hands-on way how diversity can be encouraged in teams.
A hearty lunch was catered for all attendees by the Asylum Seeker Resource Centre, followed by sessions about Neurodiversity by Andrew Eddy & Chris Turner and Supporting Indigenous Australians in the Workplace by Richard Hurst.
The last speaker session was a vibrant and interactive session about Gender Equality by Helen Babb which sparked lots of interesting conversations amongst members.
The day concluded with an informative panel with Elliot Batiste, Brent Patterson and Mangala Prasetia about the upcoming Best Practices and Project Run With It competitions coming up in the BAP calendar next year.
The committee members from BAP UniMelb as well as BAP Monash put many hours into this extremely successful and engaging event, and all members convey their gratitude to their hard work!

8-10 August 2019 (Chicago, IL)
Recently, the Xi Lambda Chapter had the wonderful opportunity to represent the University of Melbourne at the Beta Alpha Psi Annual Meeting in Chicago, USA. The three day meeting included the chance for students to participate in professional development activities, community service, skill-sharing and networking with students and professionals across Australia, New Zealand and the USA.
A huge thank you to the Department of Accounting for sending students Lucas Papastergiadis (President), Marlayna Berntsen (Vice President), Clara Chen (Treasurer) and Derek Li (Co-Advisor), and for this fantastic experience!
Clara, along with a team of 3 other BAP members from different Universities across the United States participated in Project Run With It (PRWI). The team were tasked with finding a practical solution for Prevent Blindness, to enable easier information sharing between 6 regional offices and one national office.
Lucas and Derek participated in the Beta Alpha Psi community service event working with the PackShack, packing a grand total of 103,680 meals that were distributed to not-for-profit organisations in and around Chicago city. While Marlayna joined KFFL for the International Day of Literacy with a team of 50 other students inspiring children to passionately pursue their schooling.
The following days comprised of many motivational keynote speakers, chapter operations and presentations for the Best Practices Competition, which saw some terrific presentations from UTS Beta Alpha Psi representing the Oceania Region. A huge congratulations is in order for Beta Alpha Psi – University Of Sydney and UTS Beta Alpha Psi for the numerous awards they were presented during the conference!
Overall the trip was a huge success. Happy 100th Birthday to Beta Alpha Psi International! We are looking forward to seeing how together we transform the accounting, finance and information systems professions over these next few years.
BAP Regional Meeting 2019
26-28 April 2019
This past weekend, the University of Melbourne BAP chapter had the pleasure of attending the 2019 Oceania Regional Meeting hosted by Beta Alpha Psi – Xi Epsilon, Monash University sponsored by the Monash Business School.
We were joined each of the other 7 Oceania chapters from Victoria, New South Wales and New Zealand as well as our Beta Alpha Psi International and Oceania regional representatives.
Over the three days we were able to learn from Andrew van Dinter – the EY Global Mining and Metals Tax Leader, Roddy McNeill from Xero, Tiago Devesa from McKinsey for a session on solving business problems, director of Enindico Matt Gaffney who gave tips on maximizing the potential of our careers, as well as a panel of insightful BAP alumni.
We had two teams compete in the Best Practices Competition, sharing innovative ideas with the other Oceania regional chapters on the Roots and Branches topics. We are pleased to announce that the University of Melbourne chapter placed second in the Best Practices competition for the category Roots! This is an especially commendable achievement given our Chapter's recent introduction into BAP, and we hope to keep improving in future years!
On our last day, we were welcomed to attend a community service session at CERES Environment Park, lending a helping hand around the farm.
The weekend was full of incredible events and long-lasting memories and friendships were made. The University of Melbourne Chapter greatly look forward to seeing everyone again at the Annual Meeting in Chicago this August!
We extend our gratitude to the Monash Business School and the Xi Epsilon chapter for the fantastic event they hosted, countless hours of work most definitely paid off! A wonderful end to the chapter's first Regional Meeting!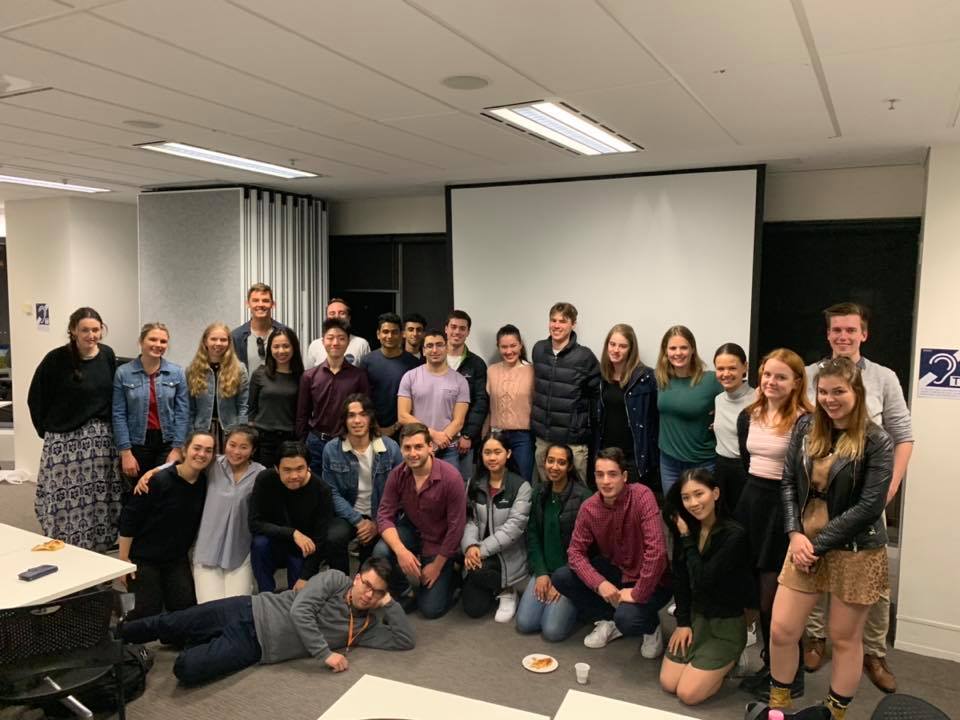 Victorian BAP Trivia Night
12 April 2019
Our first reaching out event with Victorian BAP Chapters! This event was organised to provide our fresh new BAP members the opportunity to get to know other BAP members from the Monash and Deakin BAP Chapters with a night full of trivia, delicious food and breaking barriers between the three Victorian BAP chapters.
All members in attendance had a wonderful evening and cherished the opportunity to start increasing their network to include accounting students from other universities!
We want to thank both Monash and Deakin for being a pleasure to work with, and we hope this can mark the start of a wonderful relationship between the three chapters.
And last, but certainly not least, we would like to pass along our thanks to Chartered Accountants Australia and New Zealand for generously donating their events space to us. This fantastic event wouldn't have been possible without you!